Actively control the positioning of your brand in digital commerce.
Authorization of online shops
authorized.by is a sure way to visibly authorize your digital commerce partners to sell your products. It's easy to understand, legally safe thanks to licensing, and runs checks in realtime.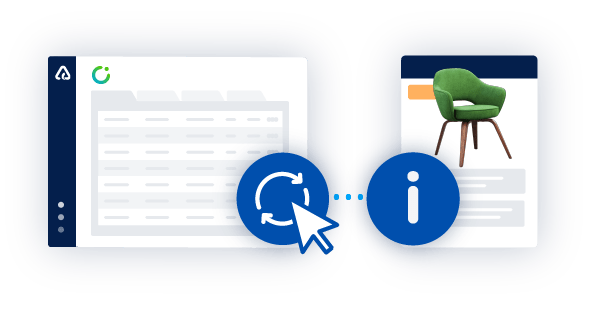 Brand control
Let your digital commerce partners know about your product content in a simple way using a central channel. Manage their access rights and see which data they are using thanks to the high transparency the system offers you.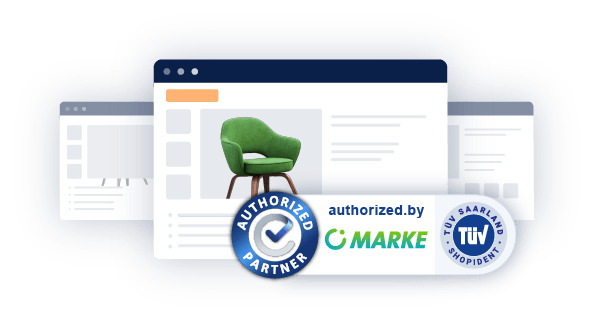 Security in digital commerce
Give your retailers' customers the security of knowing that the products they are being offered are verified original goods sold by an authorized partner for your brand.
Start now — it's free
Brand control and authorization in realtime
Authorize your digital commerce partners via the authorized.by platform using a realtime seal at product and shop level. The online seal performs a realtime check of their legitimation to sell your products, and comes with tamper-proof certification, giving customers confidence and a sense of security. This way, you can actively control how your brand is positioned, strengthen your trustworthy brand partners, and boost conversion of your products in digital commerce.
Consistent product data for your retailers
Keep your authorized retailers supplied with updated product data whenever they need it. Effortlessly set up rights of access and use for them in a standard license agreement, or supplement these with special agreements for individual partners. Whether by import or interfacing with your PIM, authorized.by will ensure that the product content your retail partners have is updated and consistent, shortening time to market in the process.
Insights & Product Analytics
Keep everything in view. Use the dashboard of the authorized.by platform and obtain valuable figures on the number and structure of your authorized partners, use of the realtime seal, and update status of the product data used by your retailers. You can actively control your brand products and their uniform presentation in digital commerce.
The seal of approval "The Official Brand Shop" with TÜV-ShopIdent assures shoppers that they are buying directly from the brand. The fraud-proof labeling of the brand's own online store creates trust at the digital PoS and protects the brand's image and the consumer.
The answer for brands and manufacturers

Authorize as many retailers as you like
Use the unlimited authorization, search, and query functions, and expand your authorized digital commerce network as much as you like.

The realtime seal with a certificate
Give your digital commerce partners a realtime seal of approval and certificate to show customers that the dealers are authorized to sell your brand.

Dashboard
Proactively control the selling of your brand products through the authorized.by dashboard and obtain valuable figures on your partners and use of the realtime seal.

Reports on violation
Find out about possible violations of a dealer's claim to sell original products — directly from their customers.

Higher conversion
Increase the conversion rate for your digital sales by identifying your authorized dealers and building customers' trust in them.
Product content stream
Ensure your product data is kept up to date and stays consistent by automatically supplying updates and confirming that your retailers may use your data.

License management
Set up rights of access and use for your sales partners by using customizable content license agreements.

Interfaces
Interface with your existing product data management — it's simple to do and fast.

Marketplace authorization
Control authorization of your retailers centrally on authorized.by, even for marketplaces like eBay.
Frequently asked questions.
Your Fast Lane to Ebay and Amazon's brand protection programs.
Direct connection to the Ebay "Authorized Dealer" program and the Amazon "Brand Registry" enables holistic management of brand strategy and perception – even on the leading marketplaces. VIP support, exclusive information events and webinars included.