Actively control the positioning of your brand in digital commerce.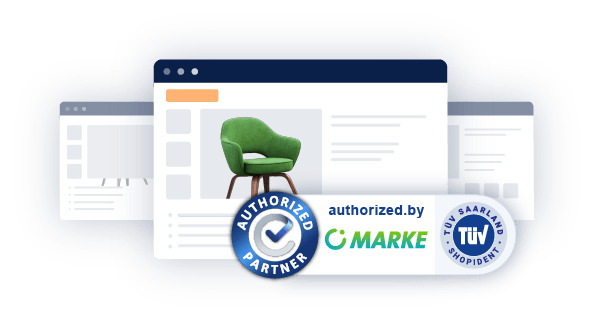 Increase brand revenue
By awarding your retailers the realtime "Authorized Partner" seal, you reinforce consumer confidence in your brand and increase your revenue via authorized retailers.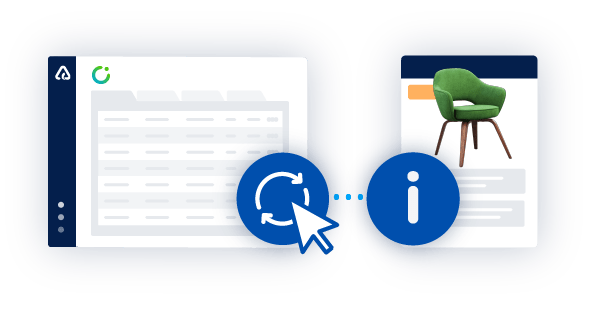 Consistent brand image
Provide your retail partners with your latest product data easily and centrally to guarantee the consistent image of your brand-name products in online shops.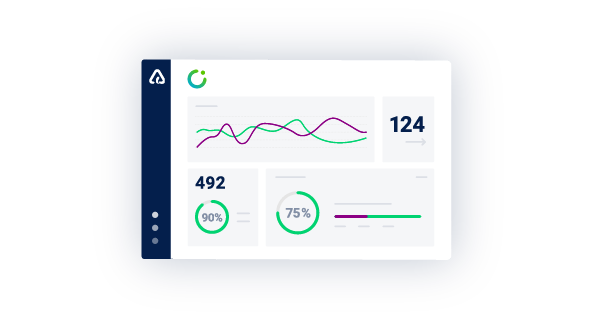 Make better decisions
Cross-retailer insights will allow you to offer the right merchandise at the right time and measure the efficiency of your marketing campaigns.
Book a demo
Labelling of retail partners in realtime.
Increase your brand-name product revenue in digital commerce by granting your authorized retail partners the realtime Authorized Partner seal. With forgery-proof certificates in realtime, the cross-sector online seal is confirmation for the consumer that a retailer is a legitimate vendor for your products. Prevent uncontrolled digital growth—promote trust and safety at the digital PoS.
Consistent product data for your retailers.
Provide authorized retailers with up-to-date product information and control utilization and access rights with Product Content Share. Brand partners are automatically informed about content updates, and you receive feedback on the actual call-off of the latest data. Increase the consistent display of your brand-name products by authorized retailers and offer consumers the best shopping experience.
Video: Product data straight from the manufacturer
Insights & Product Analytics
Cross-retailer insights ensure transparency regarding actual hits on your brand-name products. Make evidence-based decisions when planning your requirements, sales and turnover and offer the right products at the right time in future—and effortlessly monitor the effectiveness of your marketing campaigns at the same time.
The seal of approval "The Official Brand Shop" with TÜV-ShopIdent assures shoppers that they are buying directly from the brand. The fraud-proof labeling of the brand's own online store creates trust at the digital PoS and protects the brand's image and the consumer.
The answer for brands and manufacturers

Authorize as many retailers as you like
Use the unlimited authorization, search, and query functions, and expand your authorized digital commerce network as much as you like.

The realtime seal with a certificate
Give your digital commerce partners a realtime seal of approval and certificate to show customers that the dealers are authorized to sell your brand.

Dashboard
Proactively control the selling of your brand products through the authorized.by dashboard and obtain valuable figures on your partners and use of the realtime seal.

Reports on violation
Find out about possible violations of a dealer's claim to sell original products — directly from their customers.

Higher conversion
Increase the conversion rate for your digital sales by identifying your authorized dealers and building customers' trust in them.
Product content stream
Ensure your product data is kept up to date and stays consistent by automatically supplying updates and confirming that your retailers may use your data.

License management
Set up rights of access and use for your sales partners by using customizable content license agreements.

Interfaces
Interface with your existing product data management — it's simple to do and fast.

Marketplace authorization
Control authorization of your retailers centrally on authorized.by, even for marketplaces like eBay.
Frequently asked questions.
Your Fast Lane to Ebay and Amazon's brand protection programs.
Direct connection to the Ebay "Authorized Dealer" program and the Amazon "Brand Registry" enables holistic management of brand strategy and perception – even on the leading marketplaces. VIP support, exclusive information events and webinars included.