Create strong customer loyalty and increase your turnover through trust.
Authorization by brands
Obtain the authorization your brand partners have received over the authorized.by platform and expand your network of partners through the search and query function — a stable network is a valuable component of your portfolio, investment, and sales planning.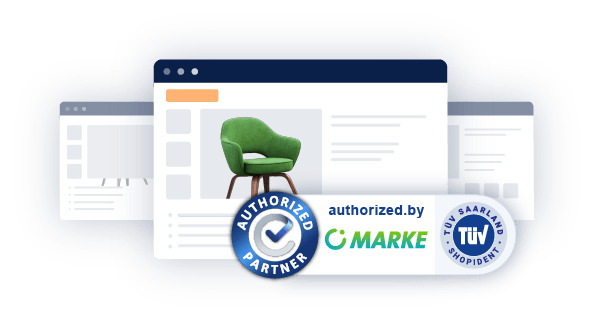 Realtime seal with TÜV ShopIdent verification
Show your customers that you are a trustworthy, authorized brand partner. A cross-sector realtime seal is effective support in distinguishing you from non-vetted retailers, as trust as the basis of successful digital commerce.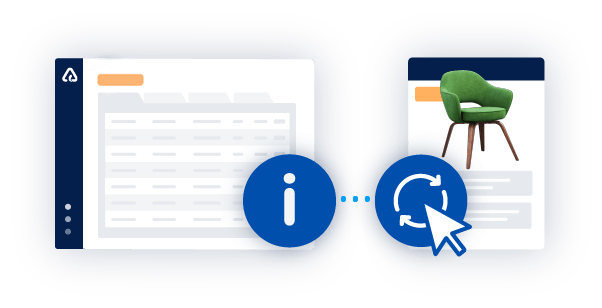 Product content updates
Gain access to product data updates from your brand partners and offer your customers the best purchasing experience they can get thanks to the very latest product content. Reduce data entry work and expense, and stay one step ahead of the competition.
Make a start — it's free
Maximum trust at a glance
Effortlessly implement authorized.by's cross-sector realtime seal and show your customers you are an authorized brand partner straightaway — at both shop and product level. Additional verification of your identity as an official vendor by TÜV®, the widely known mark of Germany's key certification body, makes a customer's decision to purchase a product easier, and enhances your conversion rate. Trust is a key success factor here.
Additional confirmation of an online vendor's identity is provided by the TÜV® mark, which is recognized worldwide. A dependable mark that makes digital commerce even more secure.
Automatic notification of an update, marked so you can't miss it, means your product content will always be up to date. That way, you can satisfy your customers' increasing need for information and reduce the number of broken-off purchases and returns you see. We will help you gain a strong market standing and benefit from competitive advantages.
Authorize your online shop
Use the authorized.by platform to ask your partner brands for confirmation you are an authorized online retailer for them. Present potential brand partners your profile, create new links by using the search and query function, or just let others find you. It only takes a few clicks to expand your network of partners and strengthen your business relations.
Signed, sealed and delivered — higher conversion rate and increased turnover.
CASE STUDY | JANUARY 2021
To what extent does a seal of approval influence purchasing behavior in online shops? After analyzing this issue in a large-scale A/B test study, travel and outdoor retailer Globetrotter was surprised by how it affects conversion rates, shopping cart content and turnover.
Download Case Study
FAQ – Frequently asked questions.