Create strong customer loyalty and increase your turnover through trust.
Get your confirmation as a brand partner
authorized.by gives you visible confirmation of your status as an authorized brand partner of your suppliers, which increases consumer trust in your online shop.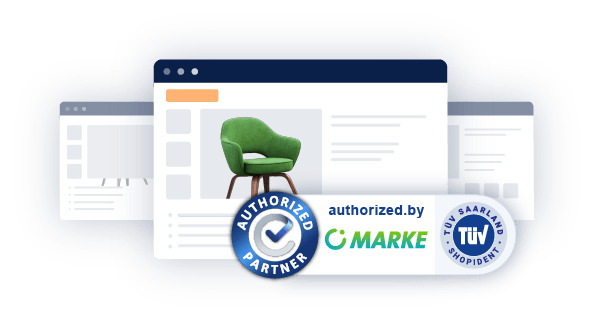 The seal of approval for authorized retailers
With the "Authorized Partner" label, you are instantly recognizable as an authorized partner of your brands. This effectively and verifiably distinguishes you from unauthorized competitors and increases your revenue.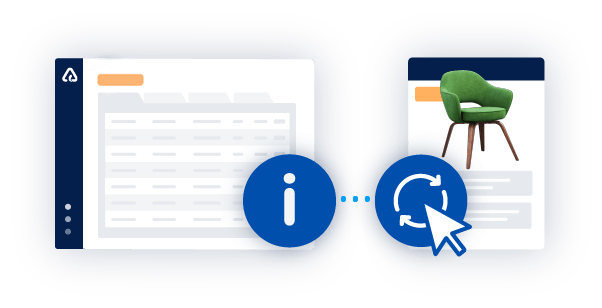 The best shopping experience
Get automatic notification when your brand partners update their product data. This reduces the necessary time and effort for data entry, and up-to-date product content ensures that customers in your shop are offered the best shopping experience.
Get free confirmation now
Implement the cross-brand realtime Authorized Partner seal and show at a glance that you are an authorized brand partner. Additional verification of your identity as an official vendor by TÜV®, the widely known mark of Germany's key certification body, makes a customer's decision to purchase a product easier, and enhances your conversion rate.
Additional confirmation of an online vendor's identity is provided by the TÜV® mark, which is recognized worldwide. A dependable mark that makes digital commerce even more secure.
Get automatic notification when your brand partners update their product data, and keep the information and product content in your shop up to date. At the same time, reduce the time and effort required for data entry, the number of abandoned purchases and returns—and offer your customers the best shopping experience.
Get confirmation from brand partners
Use the authorized.by platform to get confirmation of your status as an authorized online dealer for your suppliers and/or brand partners—regardless of which sector you are in. Your retailer profile opens up unlimited possibilities for you to connect with new potential brands and expand your partner network with just a few clicks. For more trust and strong connections!
Signed, sealed and delivered — higher conversion rate and increased turnover.
To what extent does a seal of approval influence purchasing behavior in online shops? After analyzing this issue in a large-scale A/B test study, travel and outdoor retailer Globetrotter was surprised by how it affects conversion rates, shopping cart content and turnover.
Download Case Study
FAQ – Frequently asked questions.